Breakfast in a typical Iranian coffee shop, next to our hotel.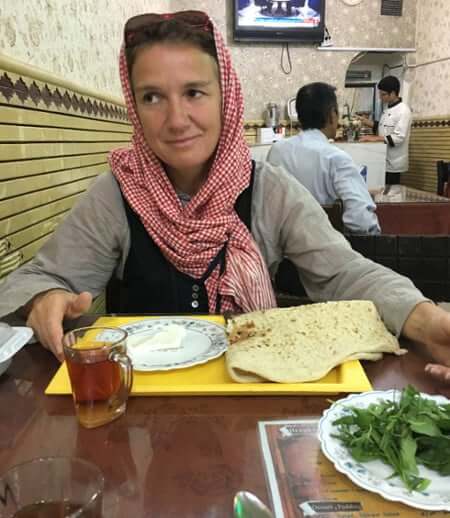 We mix with the population of the neighborhood on large tables.
The meal is excellent and quite affordable. We take a picture of an Iranian with his bird on his shoulder.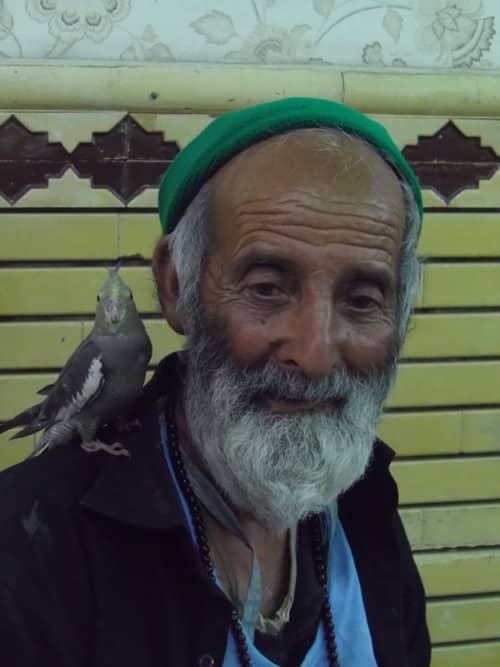 We then go to Dolat Abad which is known for its garden, its harem and the wind tower called Badgir with a height of 36 m.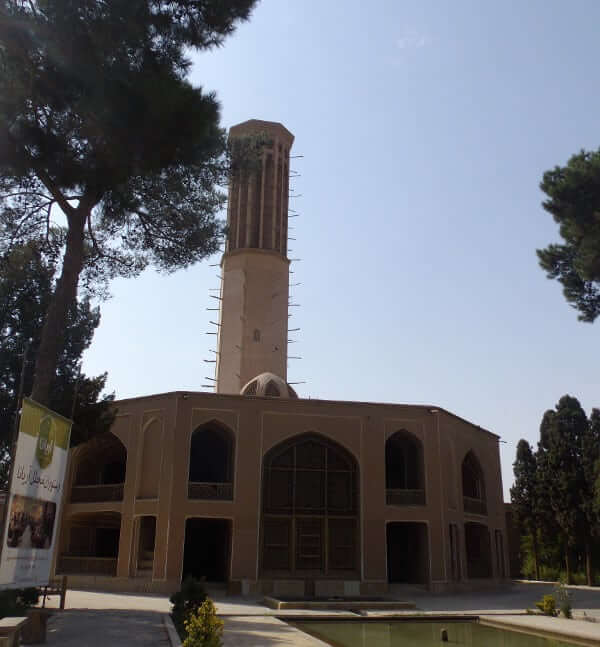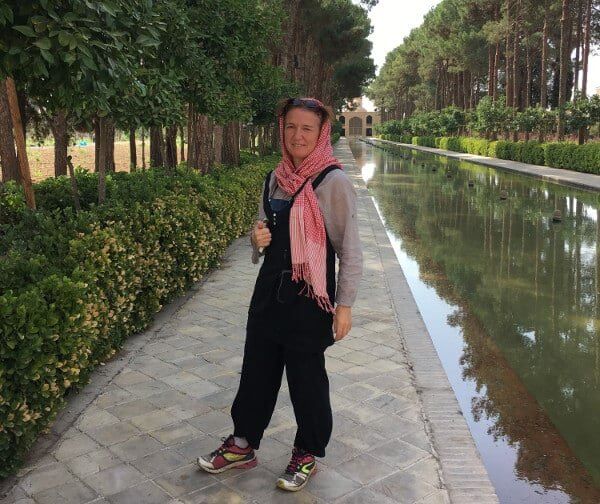 The wind tower is an ingenious system for refreshing interior spaces.
The gardeners insist on posing with us in photo.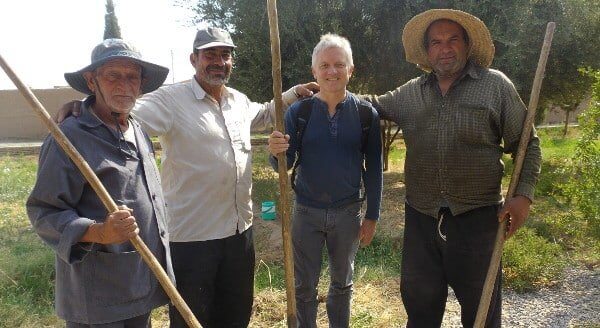 It is amazing this way that the Iranians have to come and talk to us, to rub shoulders with each other and to end up posing together.
We return to the city centre to visit the Water Museum.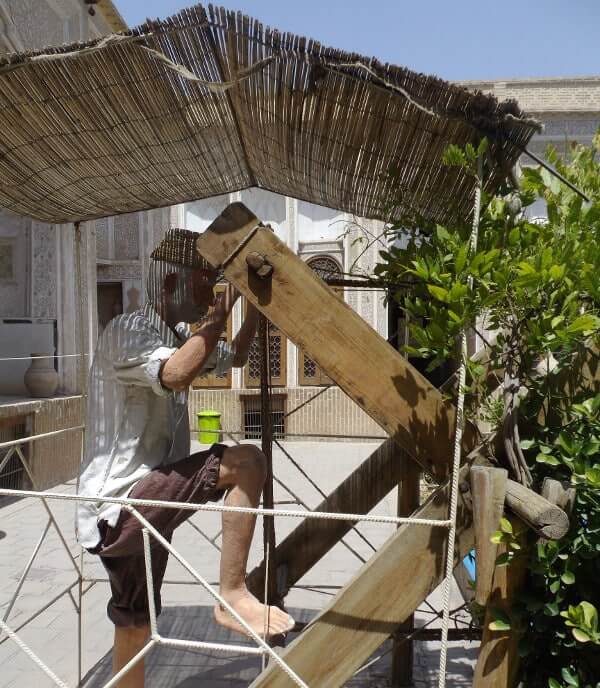 It is very hot and the visit of the Water Museum which takes place essentially in the basement, is refreshing.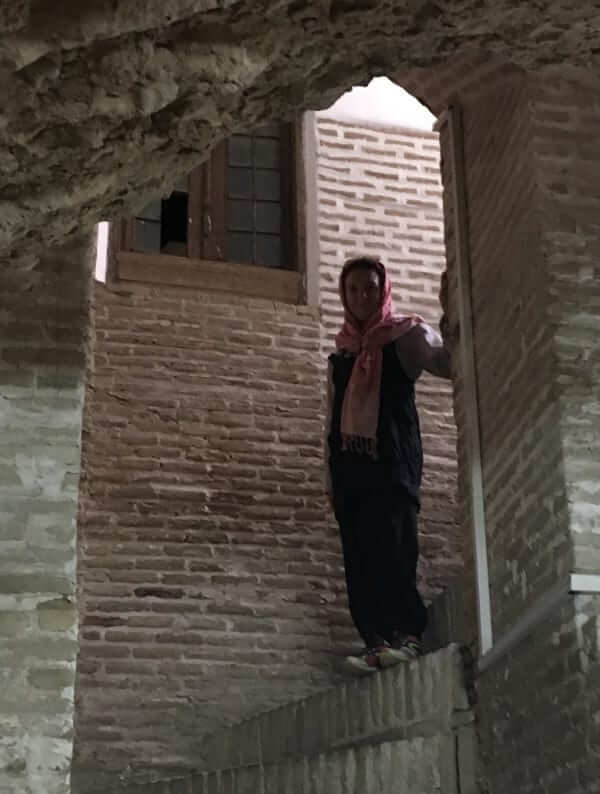 The water, which descends from the surrounding mountains, is brought by underground galleries, built by men; Human tunnellers. It is the Iranian irrigation system called the Qanat.  The museum traces the story.
It was also an opportunity to meet a family whose wife, an English teacher, helped us to understand the museum.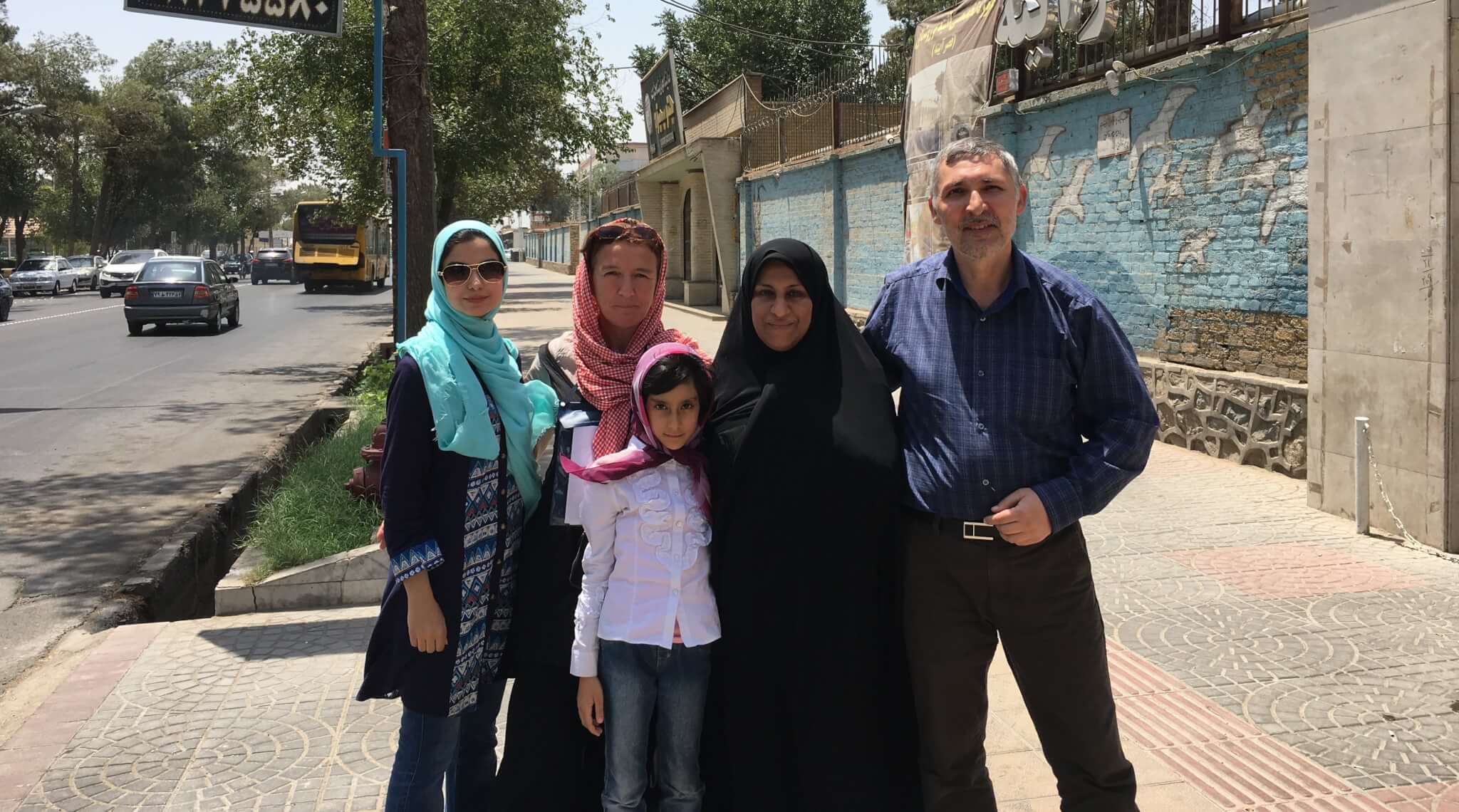 They then offered to lead us to the Museum of mirrors and Lights, located at the exit of the city and offered us delicious confectionery.
A new family insists on accompanying us during our visit to the museum.
The father teaches us that he works on the island of Kish; We were tempted to go there for a while. The island is the Iranian resort and the rules are much less stringent. New family photo shoot.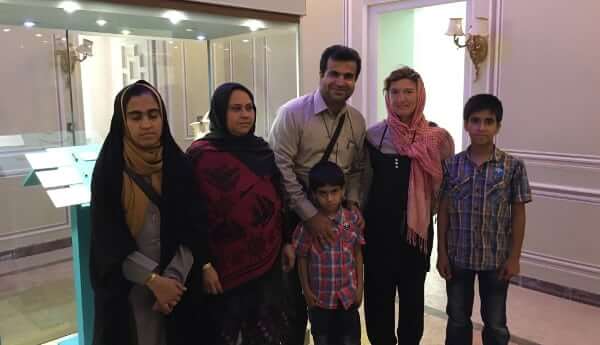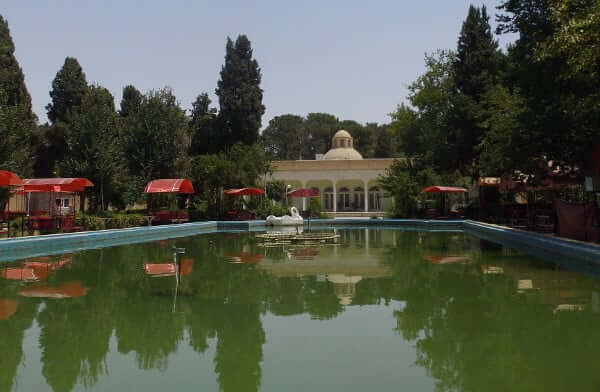 It's always very hot. To cool off, we go to the park opposite the museum and nibble on the barbaric (oval bread) and dried fruit. We are accosted by a bunch of kids, who absolutely want to sell us trivial.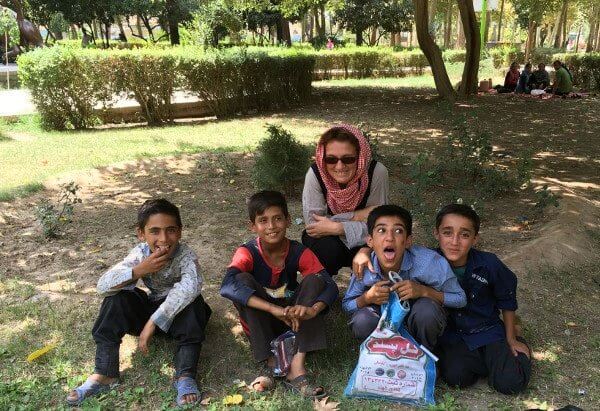 Direction, city center to taste a fresh fruit juice on the square.
Christine is requested to be photographed by Iranians from the south of the country. A peculiarity, women wear masks worthy of the Venice carnival every day. They are from the south of Iran.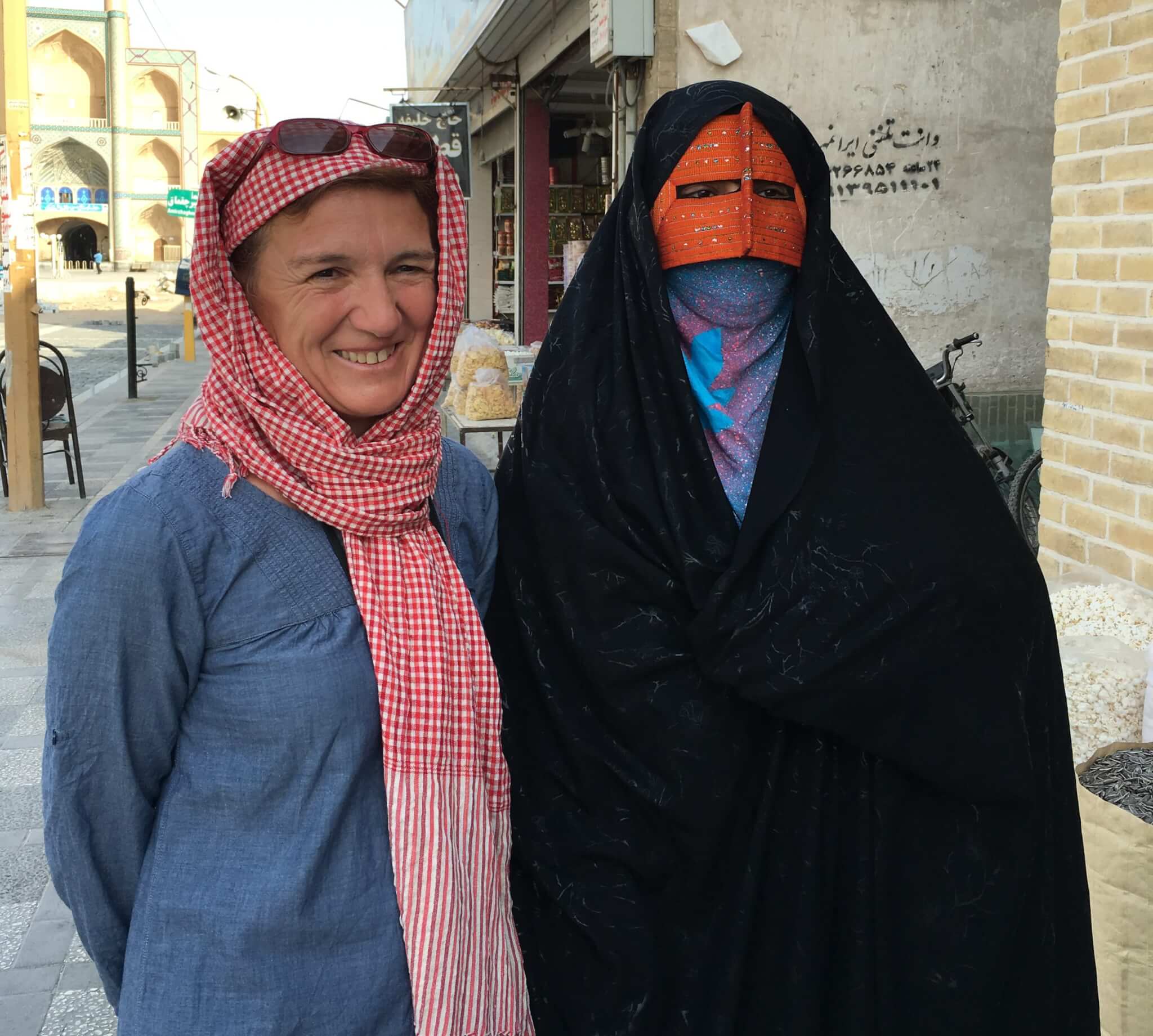 We went then to see a traditional show: training of Zurkhaneh. They are only men who make stretching, pumps, dances while the other members encourage them by dancing. The show is held in a water tank.
The place is very popular with tourists and we find our Italian couple who had taken the bus with us.
We continue in the old quarter to immerse ourselves in the atmosphere of the old bazaar (very nice) and the visit of a mosque.
For dinner we went back to our neighborhood restaurant and enjoyed a lamb and vegetable stew.