Some practical information to help you organize the best stay in Iran :
Getting a visa (Paris)
2 Possibilities :
Contact the consulate of Iran in Paris, making it mandatory on site to take fingerprints : € 55 per pers,
Directly on arrival at the airport (for less than 15 days) : € 75 per pers.
The parts to be supplied
Address of the place of lodging, the first night is sufficient,
The certificate of Insurance,
2 Photos of Identity,
An invitation letter (to date is no longer required).
Iran requests a fingerprint, which is done either at the consulate or at the customs station at the airport.
Money in Iran
The Iranian currency is the rial (IRR). Traders easily accept the regulation in euros or in dollars.
Like many countries that restrict foreign exchange, the conversion rate is more advantageous in the country. So there is no need to come up with Iranian currencies.
Currency exchange is not done in banks, but in licensed shops, often antique shops, jewellery stores located in the bazaars. It is also possible to exchange with vendors on the street, usually positioned close to financial institutions.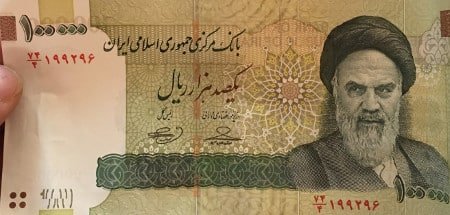 You have to provide enough cash for the duration of the stay. Ticket distributors in Iran only work with Iranian cards. It is not possible to withdraw money with Western bank cards (MasterCard, American Express, Visa). It is also not possible to pay merchants with bank cards, with the exception of carpet sellers, which are equipped with compatible terminals. Carpet merchants can be a solution in case of a lack of liquidity, with an arrangement.
Transportation in Iran
That was one of our concerns before the start and was completely unfounded. Iran has an excellent bus network and covers the entire country. It is the transport system that is to be preferred and it does not cost much.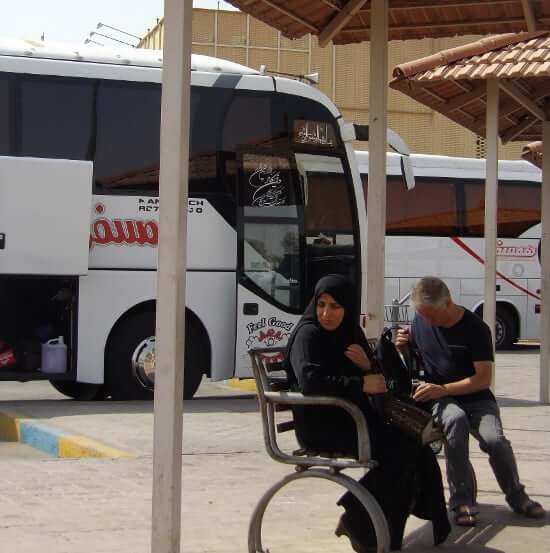 On the other hand, the bus station is often out of focus, we used the taxi to get there. The city bus can also make the transition, although we did not have the opportunity to test it.
It is also possible to rent a vehicle with the advantage of being able to facilitate more easily the organization of visits outside the cities. It is important to know that driving in the city is dangerous (pedestrians, cycles).
Some price indications :
Taxi :
Airport Isfahan – Hotel : €10
Isfahan Centre (city Tour + guide + SIM card help) : €25
Bus station Yazd-centre Ville : €3
Yazd – Siryazd : €45 (1 500 000 IRR)
Kashan – Abyaneh : €15 (500 000 IRR)
Abyaneh – Natanz : €8 (250 000 IRR)
Private vehicle :
Shiraz – Persepolis : €50
Caravanserail : €75 (2 500 000 IRR)
Bus :
Isfahan – Yazd (5 hours) : €5 per pers. (350 000 IRR for 2)
Yazd – Shiraz : €9 per pers. (600 000 IRR)
Shiraz – Kashan (Night) : €10 per pers. (650 000 IRR)
Phone Card
European SIM cards work without difficulty in Iran. On the other hand, the invoice may be salted, in case of use of the telephone for voice and especially the data.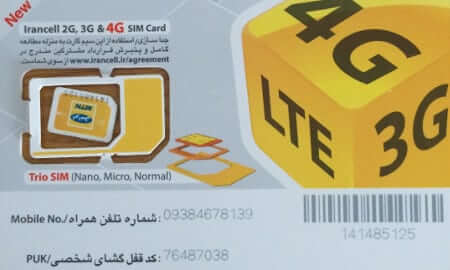 It may be useful to obtain an Iranian SIM card (Irancell), to recharge it throughout your trip. You will be able to call in Iran at low cost, be reminded and if you have a smartphone use the GPS function, well useful for locating in the cities.
In order to obtain a telephone card, it takes about 1 hour of administrative process. It was our taxi driver who accompanied us in these steps when we arrived in Isfahan.