We had an appointment with our guide we met the day before at 8 o' clock for a visit of Persepolis. The site is about 60 kilometres from Shiraz.
Persepolis (VI av. JC) is the reference archaeological site of Persian origin. An ancient city, kings of Persians, it was burned by Alexander the Great.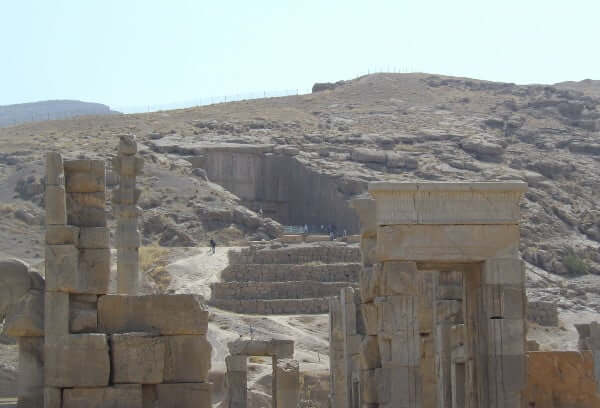 There are only stones, statues and numerous bas-reliefs that trace the life of the period when Persian civilization dominated the Middle East.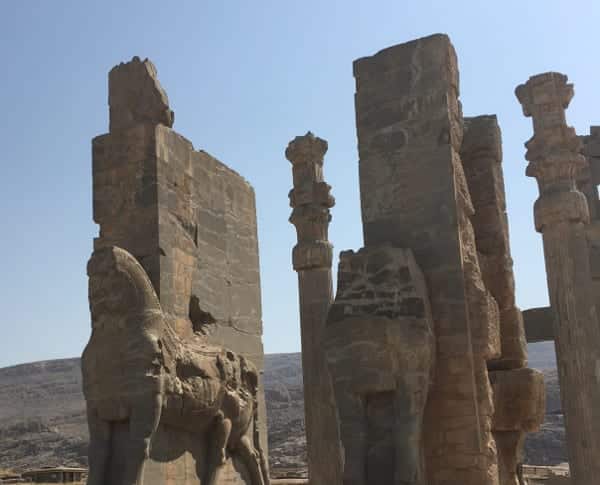 The site is grandiose and requires some explanation to understand the different places of the site.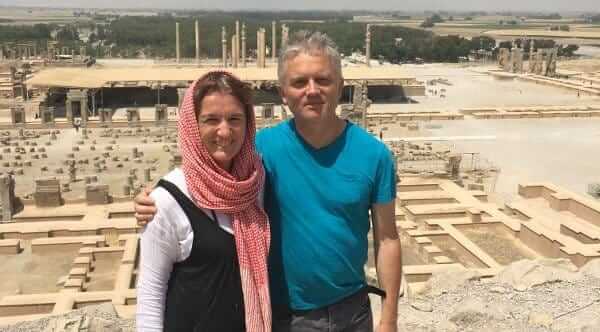 Monumental staircase with a height of 12 meters and 111 steps of 7 meters wide. This allowed riders to access it without getting off their horses.
Terrace of 450 * 300 m
Hall of 100 columns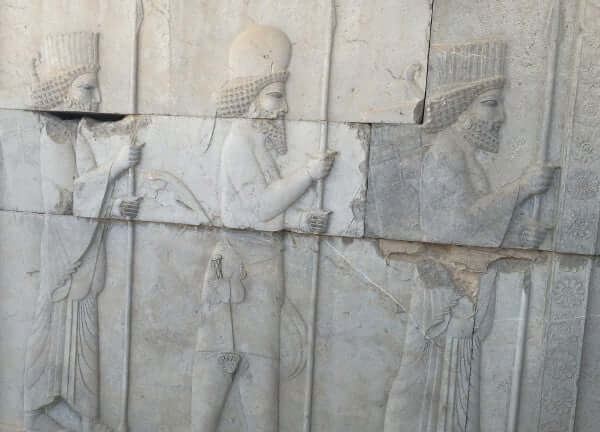 Apadana (square building with 4 corner towers): capacity for 10,000 people and its double staircase with low relief. Long 30 m long friezes depicting specific scenes: soldiers and animal fights stylized lion and bull (illustration of the seasons); procession of vassal countries of the empire…
In the evening, we walk through the city and return to the Orangery Garden or Naranjestan Garden.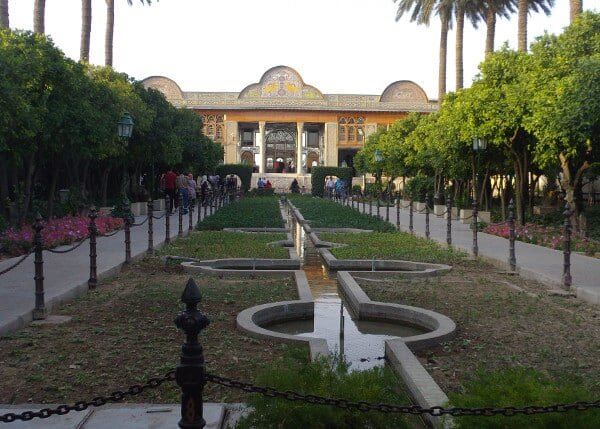 From the Qadjar period (late 18th century), the palace, has a garden and magnificent decorations (mirror effect, chandeliers, ceiling of all beauty). A pool of water in front of the house accentuates the magical effect of the place.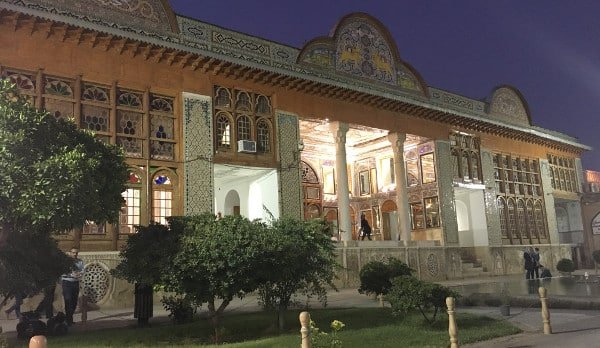 Back at the Guest-house Khane Noghlihouse, we meet Marc and Michelle, the couple from Strasbourg.
They encourage us to visit the Shah-e Cheragh Mosque, surprising in its size, light, number of followers and organization.