Passengers begin to agitate in the plane, Esfahan is approaching. The porthole lets us glimpse a desert landscape but still nothing of the city.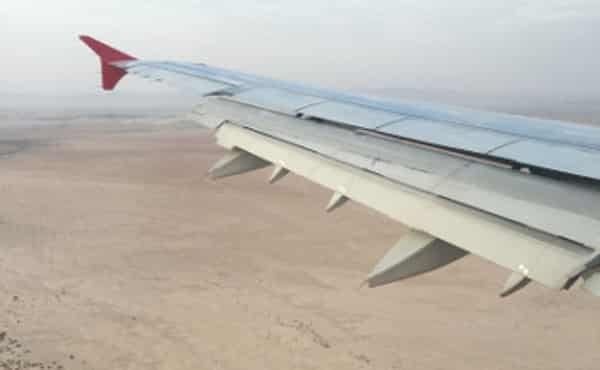 We will later learn that it is about 30 km from the airport, in the middle of the desert.
Our fear: are we going to go through customs? Indeed, we had chosen to take the visa at the airport, with only a passport and the invitation we had obtained from the Perse Voyage agency. It was not essential; the customs officer barely looked at it.
We arrive in the morning at Esfahan airport.
We complete the visa application at the airport (no photo, no invitation, no fingerprint required) 150 € for 2.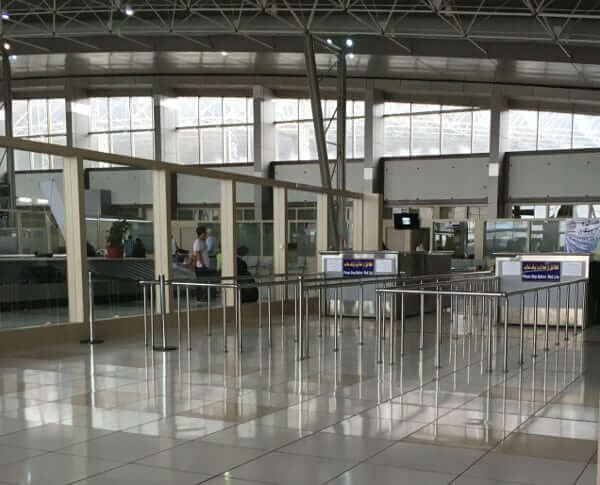 The customs officer is charming and very proud to say a few words that he knows in French.
No bus, only taxis at the airport exit: yellow taxi and private taxi.
10 € the race to get to the hotel Ebne Sina reserved in advance by mail. The only obligation when you arrive on the territory is to have a lodging address (the first night is enough) to communicate to the customs.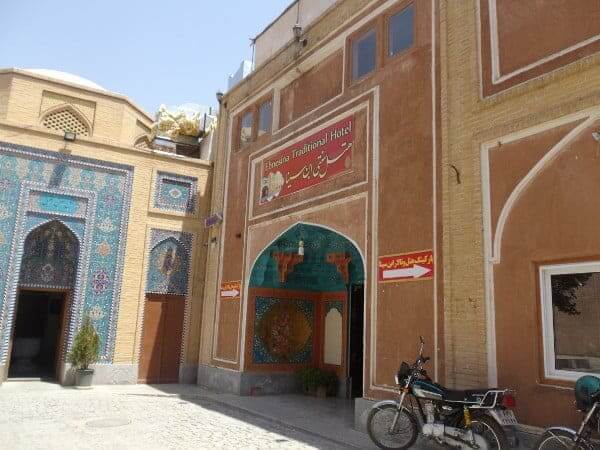 Arriving at the hotel, the room doesn't seem to have been booked, a lot of discussion. However, we are given room 106, simple decoration, clean room with air conditioning and fridge. We're getting confirmed for $60 a night B/B.
Near the hotel is a bazaar near the James Mosque. We wander around for more than 2 hours. There are many fabrics, few foodstuffs and shaded areas that are welcome.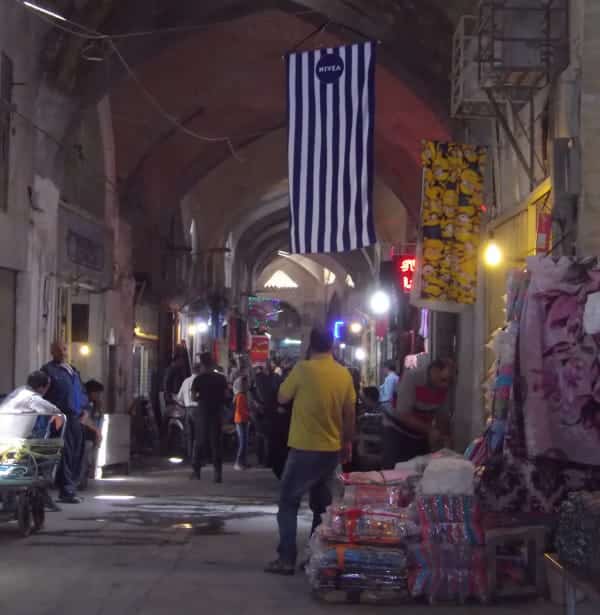 We took the opportunity to taste delicious smoothies (melon juice), ice cream and swapped some money.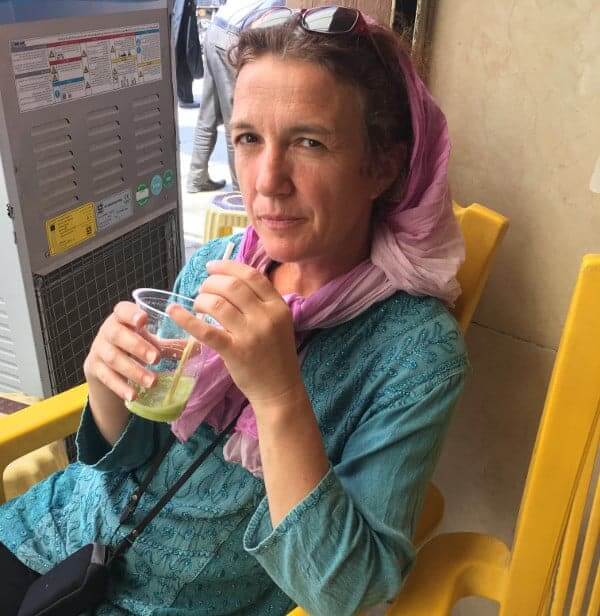 On our way to the bank, an agent accompanied us in the bazaar, goldsmith's shop on the floor to exchange 100 € = 3 800 000 IRR.
A tip to exchange your euros in Iran: do it in Iran. Like many countries with barriers to buying foreign exchange, the rate is much more interesting inside the country.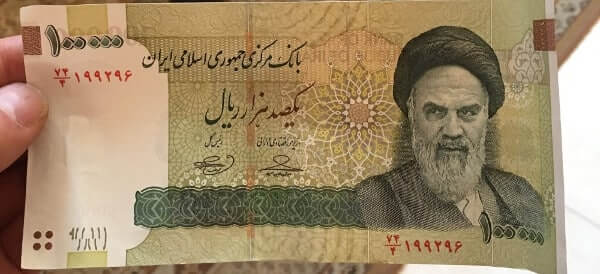 Foreign exchange is not done in banks but in approved shops, often goldsmith's shops or carpets. Street vendors are also a good alternative.
Back to the hotel with a restorative nap.
Meet our morning taxi driver to pick up your SIM card. It was a lot of work, the SIM card was faulty. Then we had to register with the government services in an upstairs office.
Possibilities of access to the SIM card either by logging in or not logging in but risk of account theft.
We had our Iranian phone chip – Saved 🙂
We use a taxi to locate the various sites (bridges, Naghsh-e Jahan square/place de l' Imam, bazaar).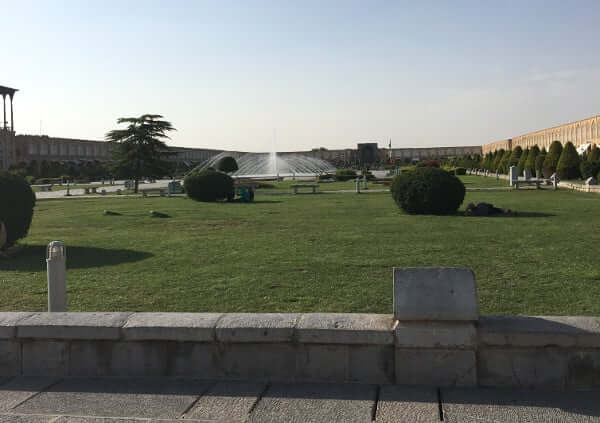 We eat in a kebab recommended by the driver. It's a little away from the city, but it's clean and good. We see few restaurants.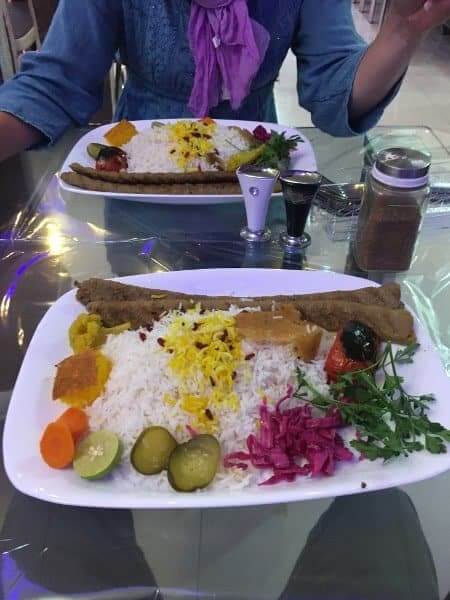 It does not seem to be in the Iranian way.
Back to hotel. Taxi's asking for 35 €. Having no change, he counts us 5 € of units for the phone.