Breakfast at Hotel Viuna, then we left to hike on the mountains (mountainside opposite to the village). First encounters : a local man sitting on his donkey, a donkey alone in his field and higher up on the mountain, a shepherd, his dogs and his sheep.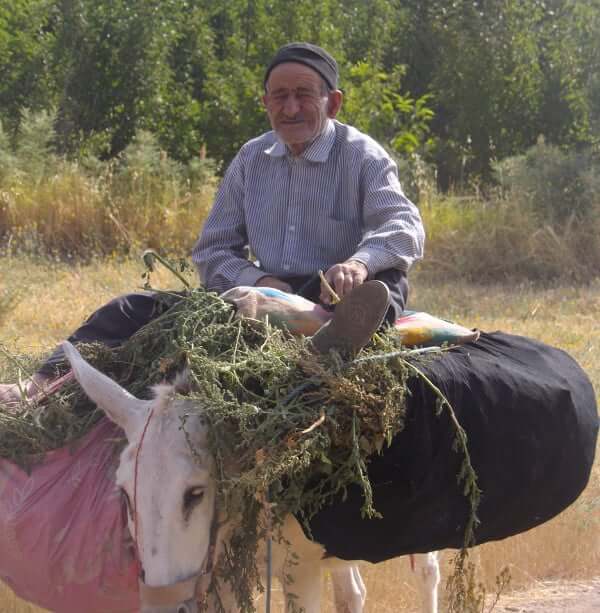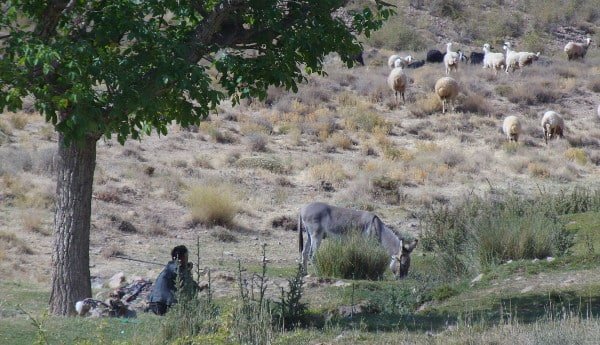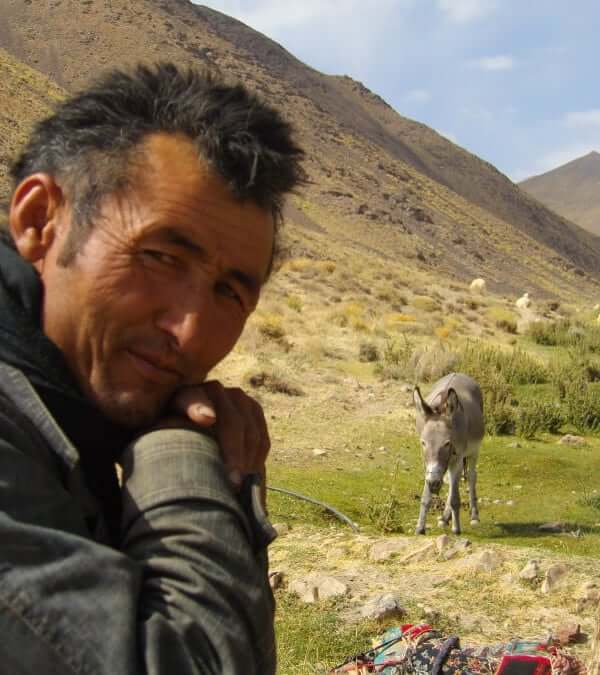 The heat is sustainable even if a few degrees less would have been desirable. Since we left the shepherd, we are now alone and isolated from everything.
We climbed several successive summits at more than 3 000 meters. It was complicated by some moments, especially the descent to Abyaneh.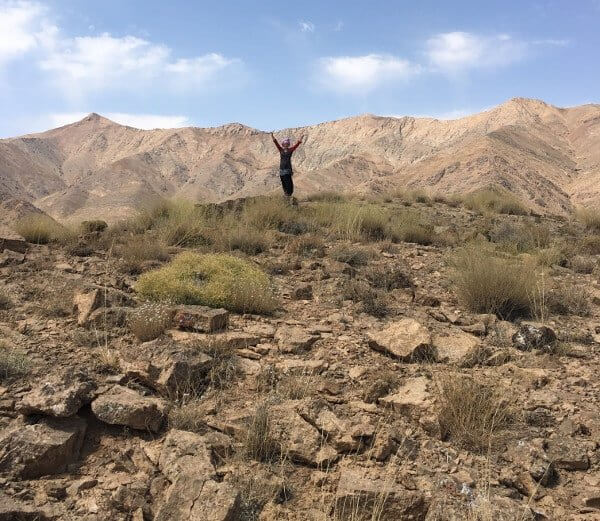 Our journey was not very careful, something would have happened to us, it would have been difficult to call for help.
On the way back we took time to explore caves, used for animals in the winter.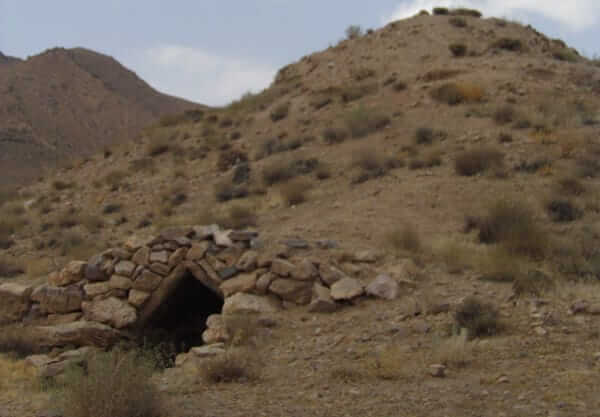 Finally, we managed to reach the hotel to regain strength before going to Isfahan.
The manager called us a taxi that leads us to Natanz. We had planned to continue in transit but buses did not circulate this day.
We had to fall back on a "collective" taxi that went to Isfahan and drove all the way down the road.
Back to Isfahan in a hotel – Amir Kabir hostel-much cheaper but with more spartan comfort. The shower and toilets are outside. The hotel is full of students of all nationalities. Some of them slept in the patio.
However, the hotel seems well organized, which just compensate for the lack of comfort.
We called Moksen our driver-guide that we had when we arrived in Isfahan  He will discover the more specialized restaurants on local food : Ash (consisting soup ).
We ended the evening in the place of the Imam always crowded with Iranian families who picnic.