A new breakfast in the traditional restaurant; (now habits are taken :).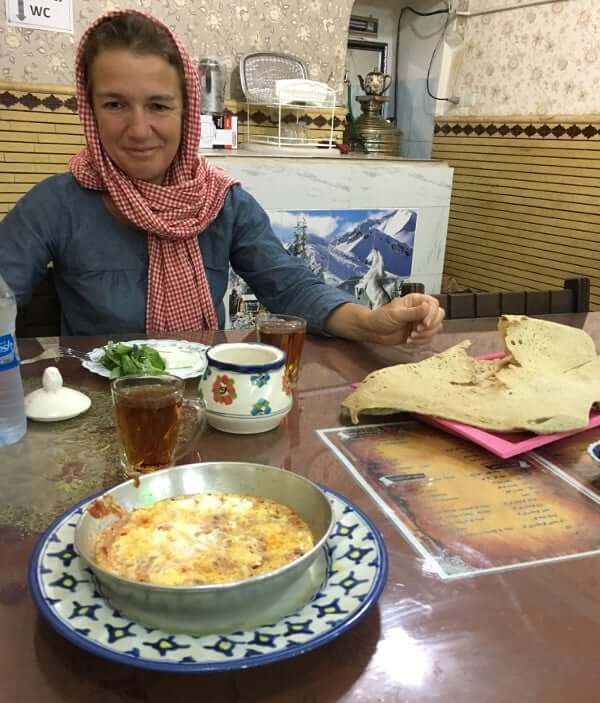 The taxi, booked by the hotelier did not come, so we decide to go to the place Beshesti to find a taxi to get to the village of Saryazd. According to our guides, it is a village, in clay, typical of those of the time of the Silk Road.
A first taxi offers us the race for 1 500 000 IRR. A second taxi arrives takes part first and offers us the race for twice as much: 3 000 000 IRR. He argues that our driver does not speak a word of English and that he has mastered the language of Shakespeare.
His aggression totally dissuades us from trusting him.
We opt for the formula without comment, the driver does not speak English and we go to the Village of Saryad.
This village is in full reconstruction, lots of debris. Tourists and locals are absent. This typical village, in Adobe, at the gates of the desert, reveals the past with:
Wells, water supplies
Castle
Hammam
Caravanserai.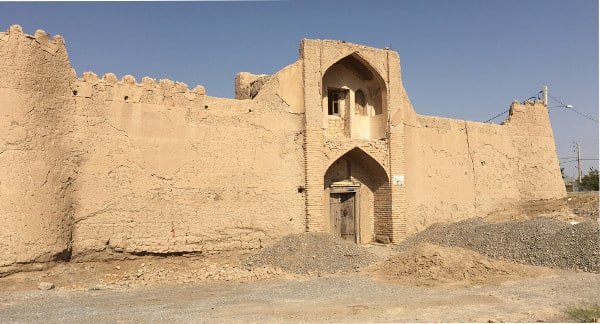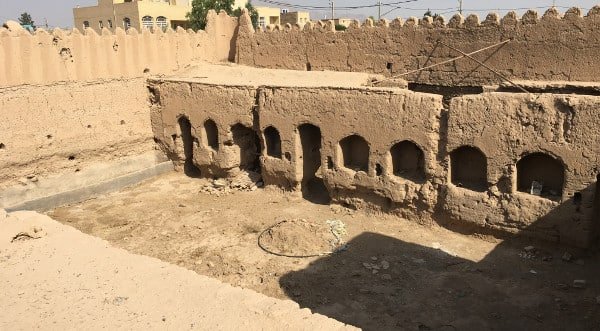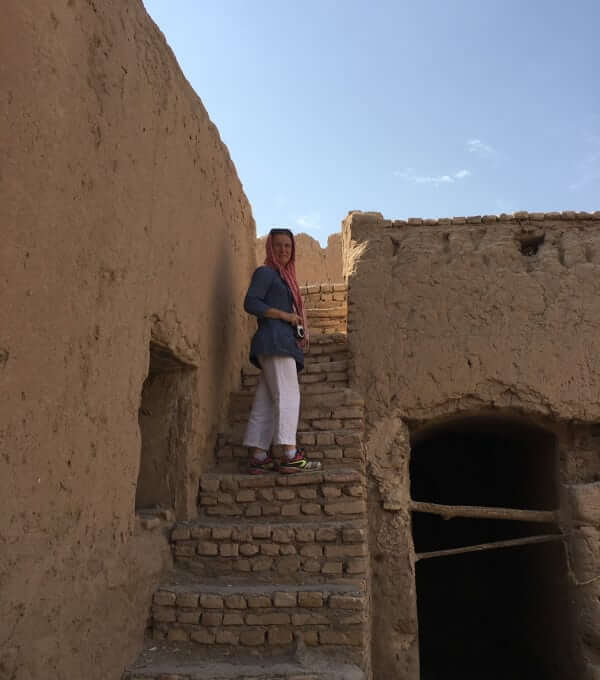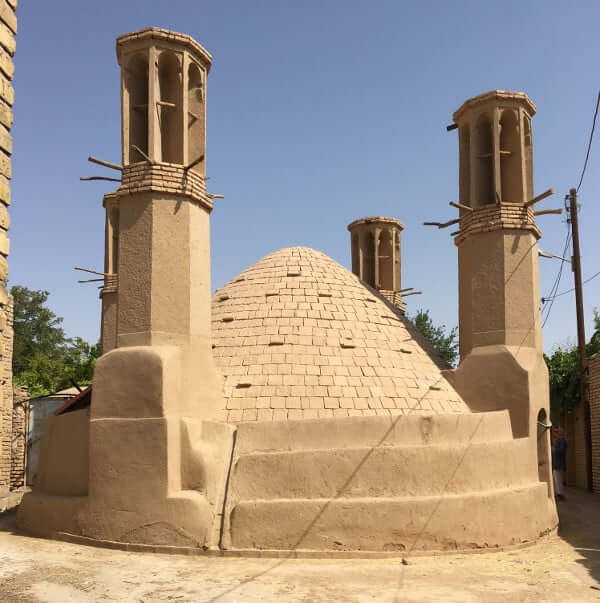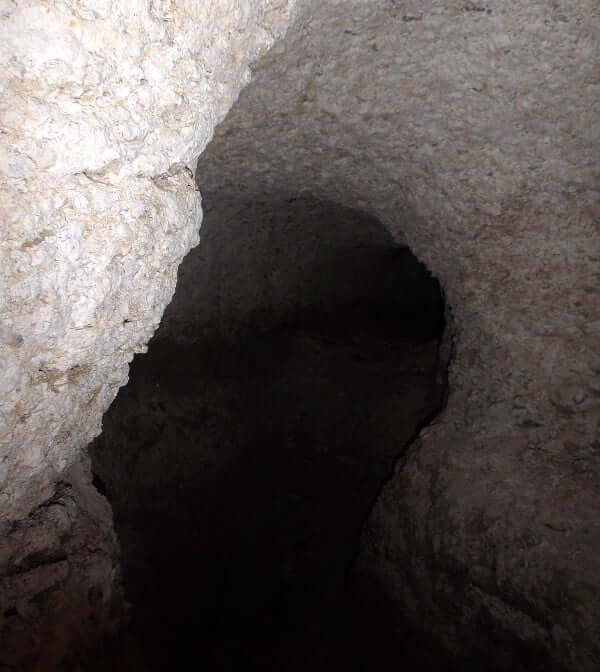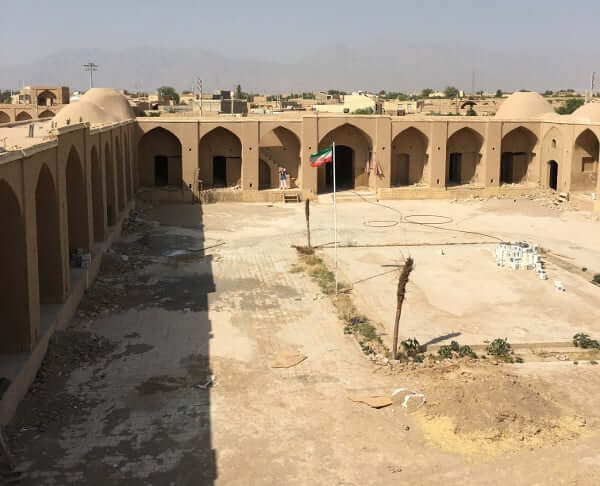 Back to nap. It is true that it is very hot and it is not advisable to go out between noon and 16.00.
After the rest, we take the direction of the Temple of Fire Zoroastrian called Ateshkadeh. According to legend, the flame has been fueled for more than 1 500 years by apricot or plum wood. A man is in charge every day of the supply of wood (it's not the same for 1500 years; There have been some changes).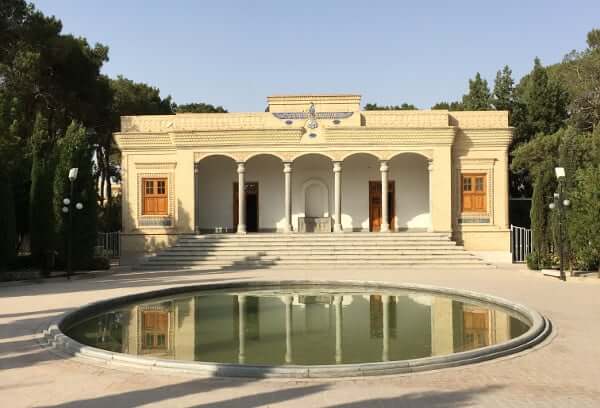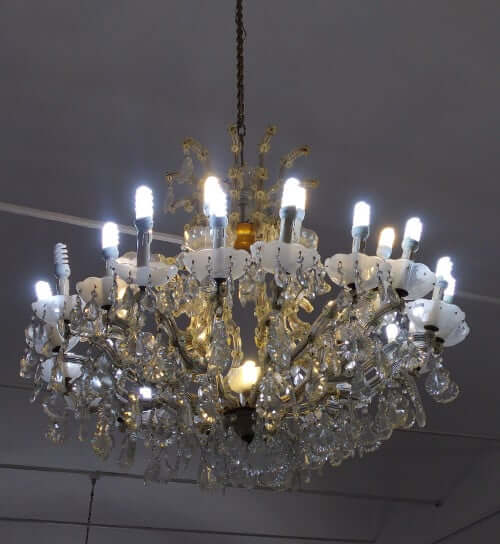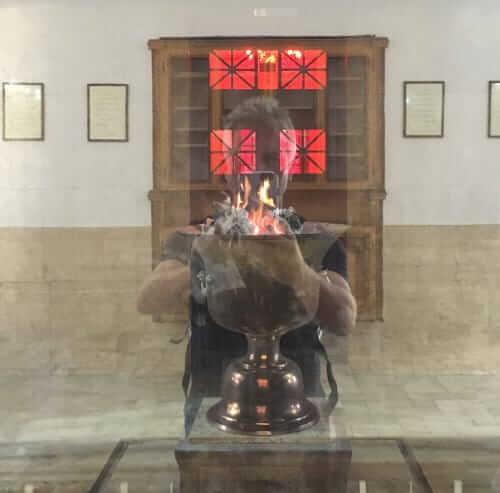 A new meeting in the Museum of a father and with his daughter. The father encourages his daughter to speak to us in English. At the end, he invites us to go to their home in Shiraz. We take their phone number to contact them the next few days and we expect to see us on Sunday. In Shiraz, our texts will remain unanswered. Misunderstanding, logistical problem, we'll never get the answer.
On the return, meeting of bakers at work :
We spotted a hammam restaurant e Khan. Unable to find him, a young woman came to our rescue. She was with her son and drove us there after we made sure of other passers-by from the way to go. Very difficult to find specific buildings, language and writing are unknown to us:-(. The alleys are real labyrinths with high walls to delimit the properties. You'd have to have an aerial view.
Nice discovery of the Hammam Cafe restaurant E Khan. Blue-coloured space: walls covered with turquoise earthenware with pretty warhead-shaped niches. In the center of the room is a pool. Fresh area with nice restaurant. With the exception of summer, access to rooftops is proposed. In this time, the heat is too high.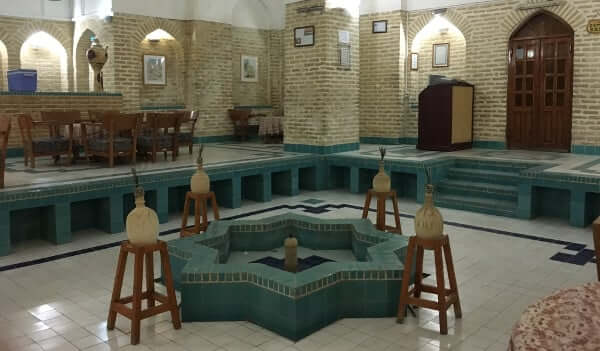 We leave the Hammam café to look for delicious scented pastries with pink, pistachio-based and other.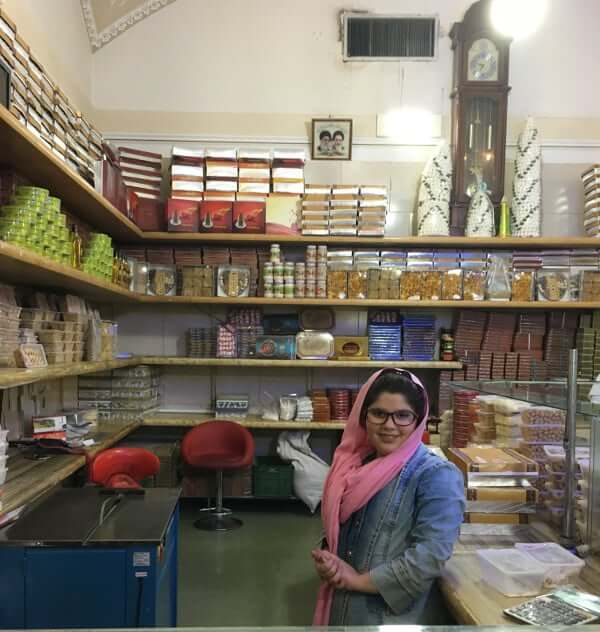 We also buy a knife made in Iran. Will it pass customs? Finally, yes, but I admit it's a little risky.
We enter a trade and take advantage to ask the seller a typical restaurant address to taste a stew called Abgoosht. He does not think of any place that could suit us, we continue our way and dine in front of the shop. The seller calls us and drives us to a wonderful restaurant.
It's more like the trendy restaurant. It is offered both Western products (pizza, fast food) and traditional. The space is vast. We have glimpsed the celebration of a large-scale birthday (lots of food, succession of dishes, cakes, confectionery and beverages: American), circumstance décor.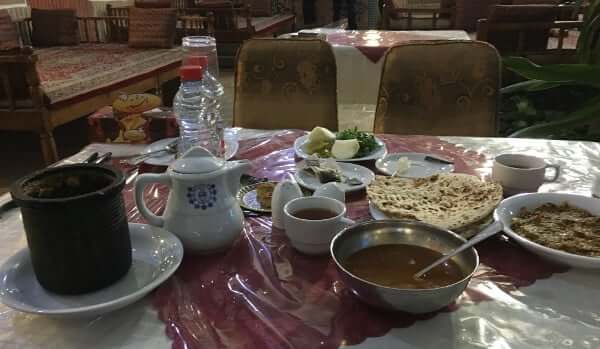 Pascal savours a Abgoosht, soup with bread to soak then vegetables and meats crushed with mortar. Christine chooses a vegetable purée. It's very good. To recommend (290 000 IRR)