In the morning, we visit the Shah-e Cheragh mosque, recommended by Marc and Michelle, a couple from Strasbourg we met at the Guest-house.
Indeed, the mosque is impressive, because of its size, the number of faithful but above all the fervour that reigns there. It is indeed, one of the holy high places of Shiite Islam.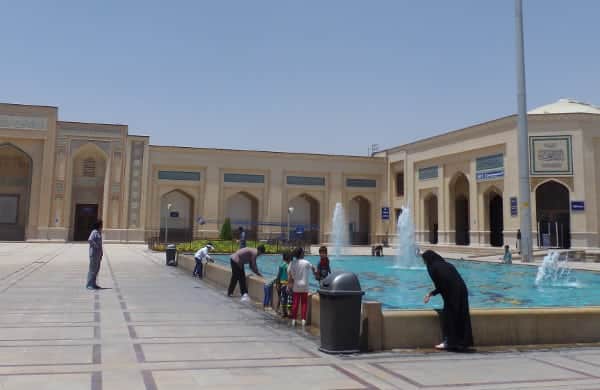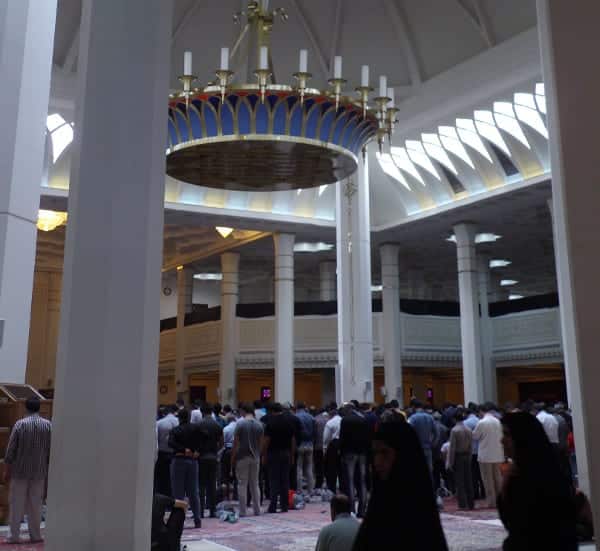 The safety instructions are draconian, so are the religious ones. Photographs are strictly forbidden.
Christine is obliged to wear a chador, panther look :).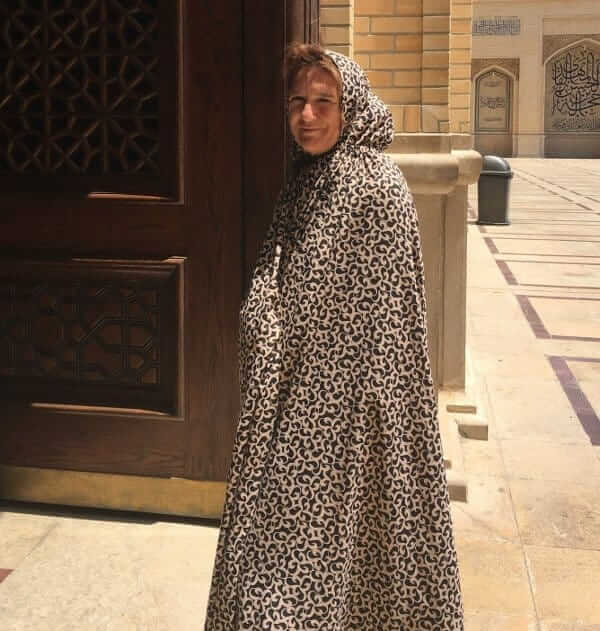 In addition, all along the visit, we are taken care of by a charming guide.
Back at the Guest-house, we share a last moment with our compatriots.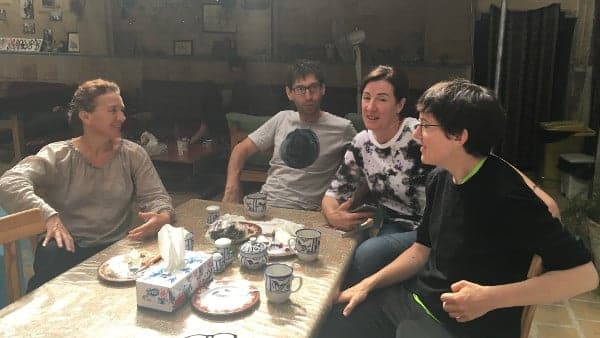 We pick up our luggage for a long night bus ride. A new destination awaits us : Kashan.