We arrive at our destination at 5am and stay in the bus station until 6:30am. A bench to lie down and the night ends like this. It's nice to sit on a bench.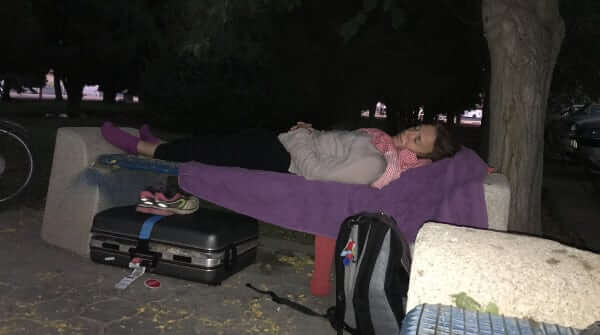 There is even a feeling of security. An Iranian, with a whole bunch of bread cakes in the back, even offers us some bread for our breakfast.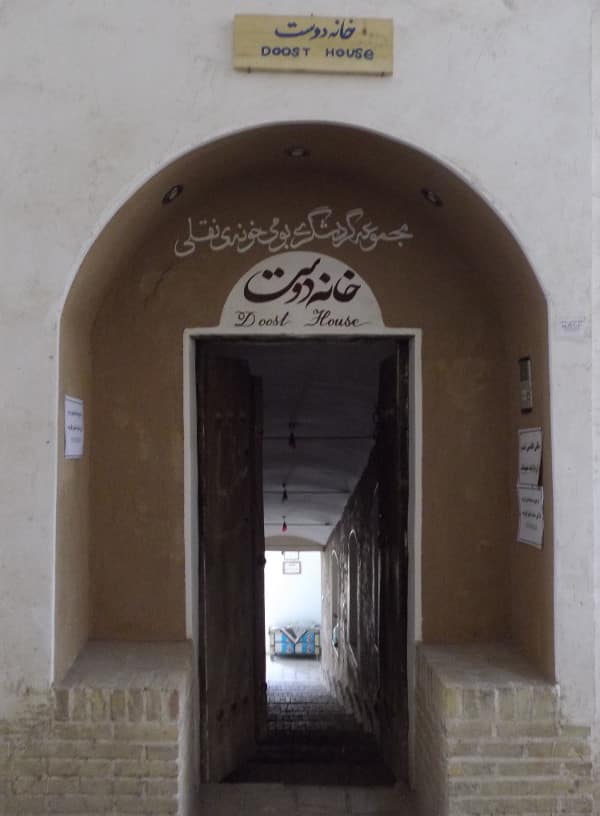 Arriving at 7 a. m. at the Hotel Khane Noghli, the receptionist provides us with a room and breakfast.
We rest in the cool then go to locate the city and visit the old streets, the Iranian houses, the big bazaar to carry out the exchange.
The old town is surrounded by fortifications built in clay that we hurry to visit.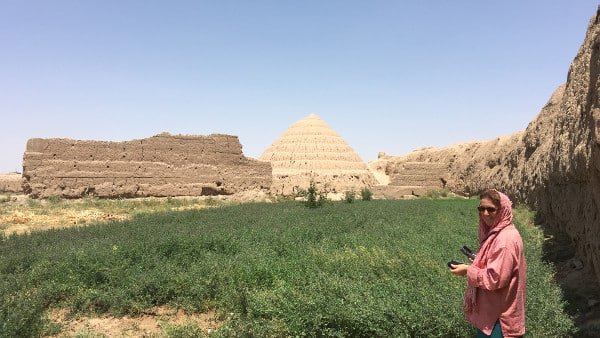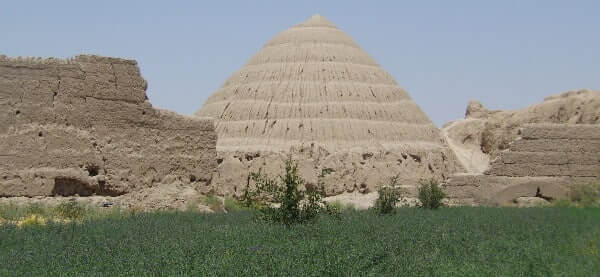 We also get lost in the labyrinth of the alleys of the old town.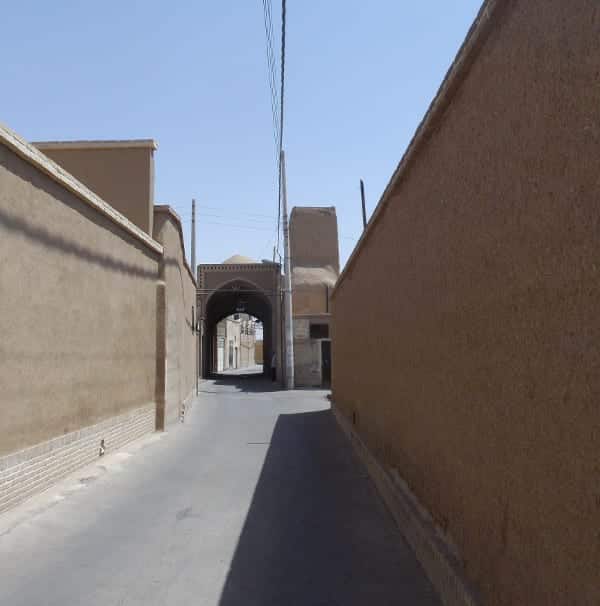 Asking for our way, a business manager leads us behind a door that offers a magnificent view of a property being renovated. Hotel project good comfort.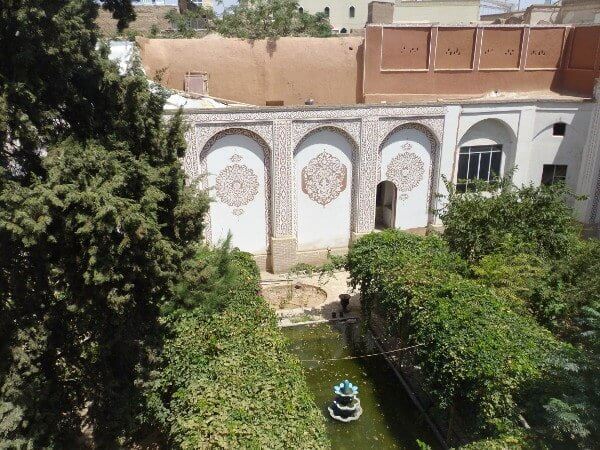 We regularly observe double-leaf doors. Each door leaf has a different knocker with a different sound: one for men and one for women. Depending on the sound emitted, a man or a woman opens.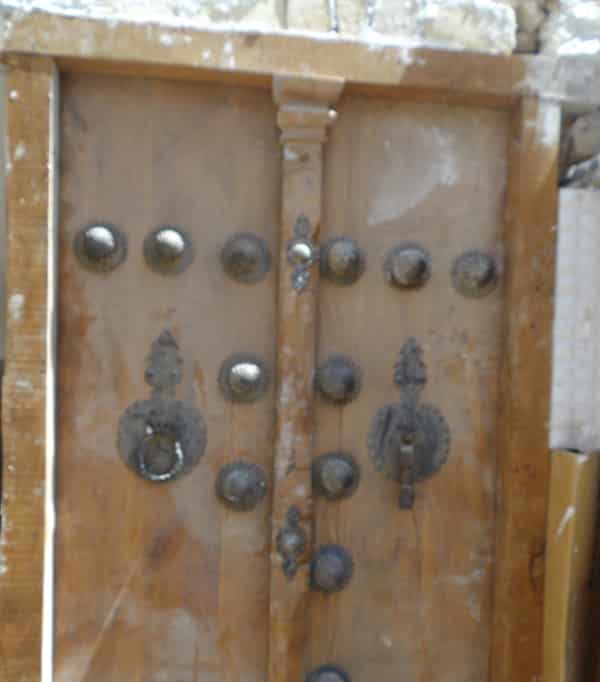 At the end of our day, we will have a snack in a snack bar and head back to the hotel.