First breakfast at the hotel to prepare for our day trip: dates, fresh cheese and tea.
Before leaving, we visit the roofs of the hotel, which overlooks the city of Esfahan and the James Mosque located right next to our hotel. This will be our point of reference for finding our way back.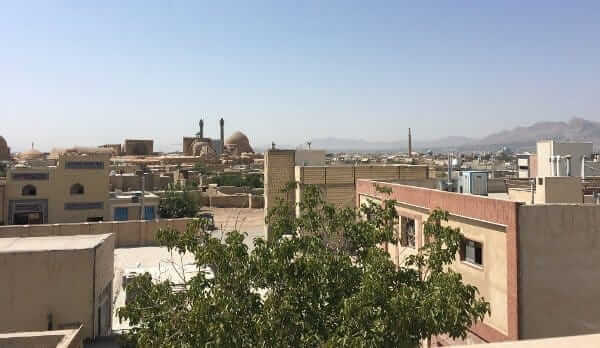 In the lobby of the hotel, we meet an astonishing traveler. An Italian who comes from Australia and has travelled all over Asia, alone on a motorcycle.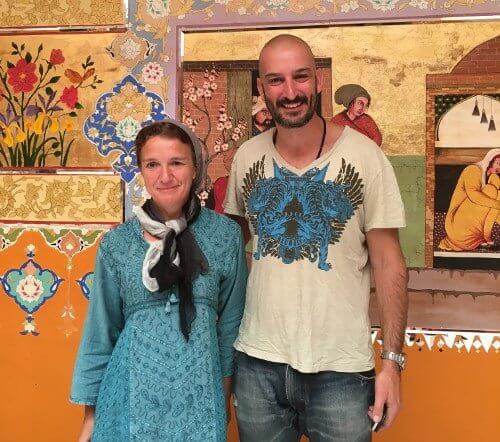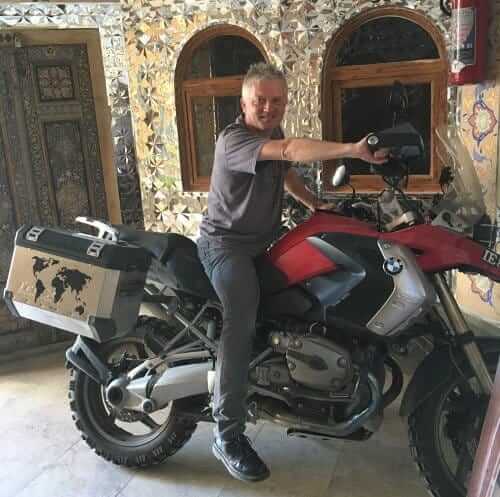 We leave for a first discovery of the city on foot. It's not that simple. It's hot, about 40 degrees. The hotel's layout is inadequate because it is too succinct and not to scale. We still don't have the GPS of the phone activated.
The passers-by to whom we turn for information are astonished by these French people who absolutely want to walk in this heat when it is so simple to take a taxi.
But we're slowly moving forward.
An Iranian makes us discover a new bazaar of craftsmen using copper and other materials to make containers. He then invites us to his home for tea, dried fruits, various dried berries and fruit.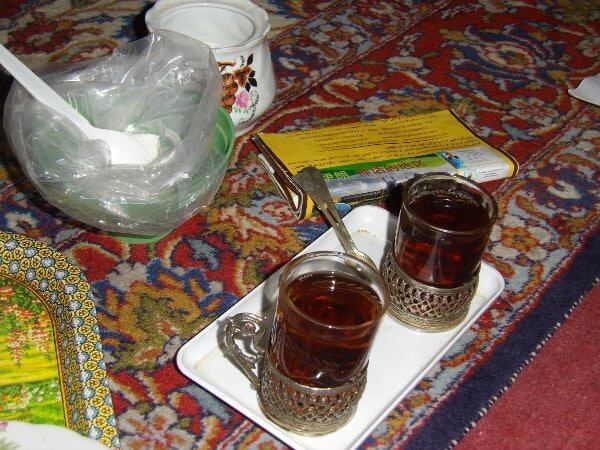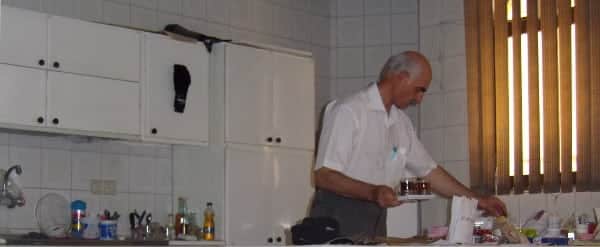 His job is "carpet salesman" and he shows us the pride of the Persians, his carpets.
He knows the West well, speaks English. During his youth, he worked in Canada.
We finally arrive at the river that crosses Esfahan, which in no way corresponds to the images of Épinal conveyed on the sites. We cross it on foot, the river is dry.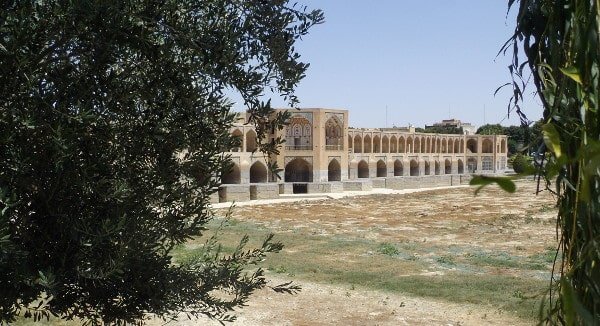 The character of the city is best represented outside the summer period.
We walk along the banks, interspersed with bridges, aqueducts, relaxation areas and green gardens.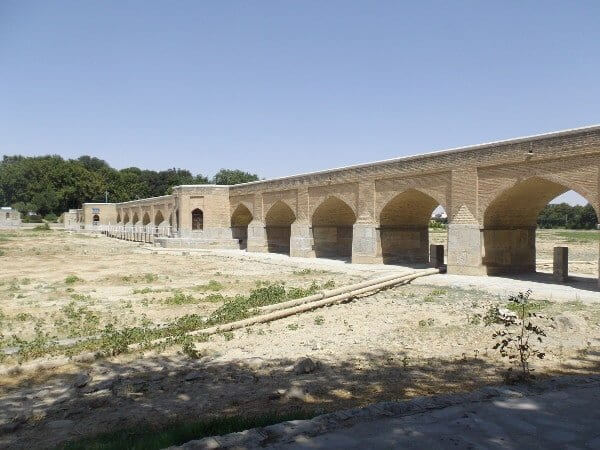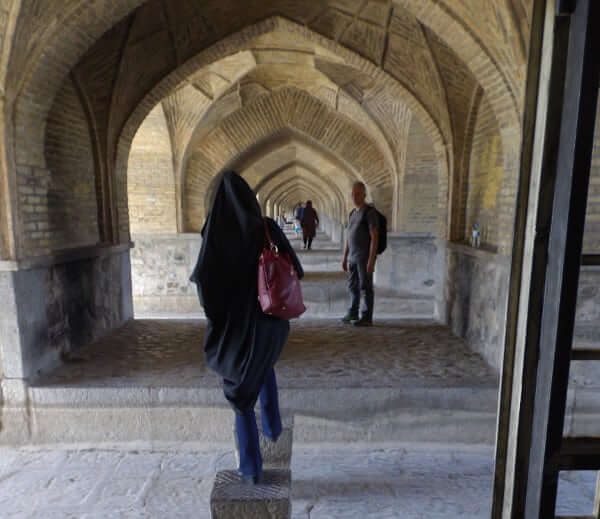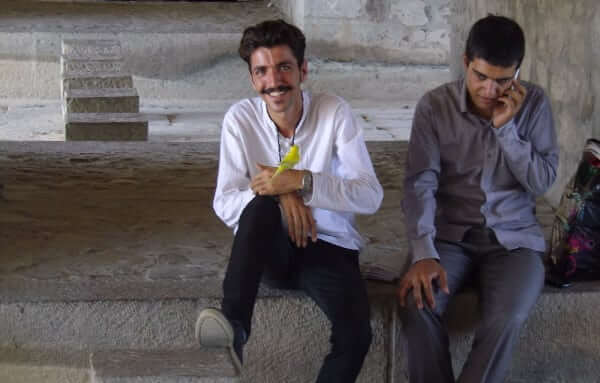 We then head back up the town to the hotel. On the way, we discover the shady gardens near the Palace Hasht Behesht.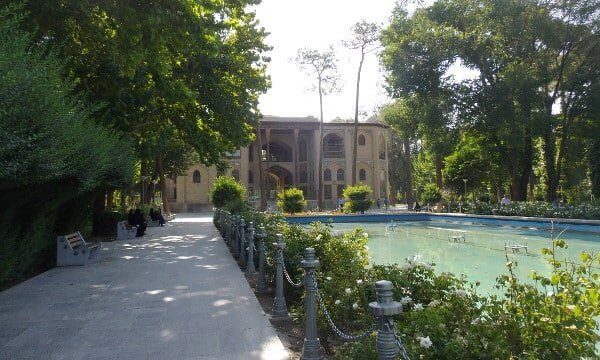 Then we head for Naghsh-e Jahan Square or Imam Square. Located in the heart of the city, this square is the meeting place for all Iranian families as soon as the evening freshness sets in (around 6 p. m.). This remarkable place remains one of the largest squares in the world.
Mega picnic of the Iranian families, children play in the basins, horse-drawn carriages go around the square for tourists.
We are being photographed by the Iranians as curious creatures.
We follow the recommendations of the smart boy and we go to a traditional restaurant on the floor of Imam Square. The dish is very copious, but the position on the benches is not very comfortable.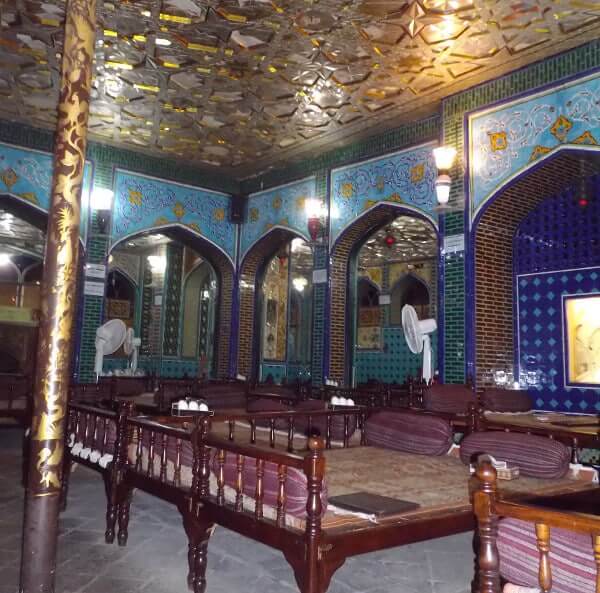 The price is very correct. We paid 570,000 IRR, the equivalent of 15€.
We return to the hotel, always on foot. We lose our way again, but with tenacity we manage to find our way back.